Resources
Resources on Domestic Violence
National Domestic Violence Hotline
1-800-799-7233 (1-800-799-SAFE); TTY: 1-800-787-3224
National Coalition Against Domestic Violence
Hot Peach Pages
Domestic Violence information in 70+ languages.
Institute on Domestic Violence in the African American Community
National Latino Alliance for the Elimination of Domestic Violence (Alianza)
Information and resources on domestic violence specific to Latinas.
Asian and Pacific Islander Institute on Domestic Violence
ADWAS: Abused Deaf Women's Advocacy Services
The Rural Womyn Zone
News about rural woman abuse, Native American abuse; links to national rural women's task force on abuse and resources.
Mending the Sacred Hoop
Articles and links to information on Native Americans, rural women, lesbians, immigrants and others.
Domestic Violence Fact Sheet
Violence Against Women links and web resources
Resources on Rape and Sexual Violence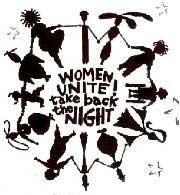 Rape, Abuse & Incest National Network (RAINN)
runs the National Sexual Assault Hotline
1-800-656-HOPE
National Sexual Violence Resource Center
Violence Against Women Online Resources
The Clothesline Project
No! The Rape Documentary
is a groundbreaking feature-length documentary that unveils the reality of rape, other forms of sexual violence, and healing in African-American communities.
State Sexual Assault Coalitions
Resources on Harms of Prostitution and Trafficking
Prostitution Research and Education (PRE)
conducts research on prostitution, pornography and trafficking, and offers education and consultation to researchers, survivors, the public and policymakers.
Standing Against Global Exploitation (SAGE)
is a San Francisco based organization that provides information about and resources for victims of trafficking, sexual exploitation and violence, and individuals involved in the sex trade and those thinking of or having left prostitution.
Lola Greene Baldwin Foundation
helps people escape the life of prostitution, survive, and recover from its long-term effects. It also provides education about the effects of the sex industry on those used in it, and its effects on the larger community.
Chicago Alliance Against Sexual Exploitation (CAASE)
Factbook on Global Sexual Exploitation
Sweden's Prostitution Solution: Why Hasn't Anyone Tried This Before?
Article that looks at the Swedish model on prostitution which decriminalizes the selling of sex, but maintains the criminalization of pimps, johns, and traffickers.
Coalition Against Trafficking in Women
GABRIELA Network
is a Philippine-US women's solidarity mass organization.
Polaris Project
is a multicultural grassroots organization combating human trafficking and modern-day slavery.
Resources on Harms of Pornography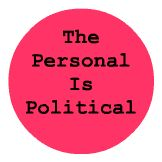 Stop Porn Culture
is dedicated to challenging the pornography industry and an increasingly pornographic pop culture. Their work toward ending industries of sexual exploitation is grounded in a feminist analysis of sexist, racist, and economic oppression. They affirm sexuality that is rooted in equality and free of exploitation, coercion, and violence.
Against Pornography
is a feminist anti-pornography website which aims to raise awareness about the harms of pornography (as well as of prostitution) to women and children. The goals of the website are also to create a venue for people to speak of the harms of pornography, to encourage them to take action against pornography, and to educate them on the dangers of it.
Anti-Porn Resource Center
Genderberg
Website resource for prostitution, pornography, trafficking and sexual exploitation activists and researchers.
Hustling the Left
No Porn Northampton
Website with 500+ articles on a variety of topics related to the impact of pornography on people and communities.
Local (Western MA) Resources
Safe Passage
provides support, shelter, counseling, and an abundance of resources to women, children, and families affected by domestic violence in Hampshire County. Safe Passage's hotline is answered 24 hours a day, 365 days per year:
(413) 586-5066 or toll-free (888) 345-5282.
Womanshelter/Companeras
is dedicated to assisting, supporting, and empowering those whose lives are affected by battering and abuse.
24 hour hotline: 1-877-536-1628
YWCA
offers numerous programs and services for victims of domestic violence and sexual assault, including a 24-hour domestic violence/sexual assault hotline.
Hotline: 413-733-7100(TTY/V) or toll-free 800-796-8711(TTY/V).
Rape Crisis Services Program at the Everywoman's Center
provides free and confidential crisis services for survivors in the Hampshire County and Five College Community. They support survivors of rape; sexual assault; childhood sexual abuse; stalking; domestic violence; emotional, psychological and verbal abuse.
24-Hour Crisis Hotline: 413-545-0800, 888-337-0800 (Local Long Distance), 413-577-0940 (TTY) MA Relay 711, Llamanos, 1-800-223-5001.