Past Events
Women's Self-Defense Workshop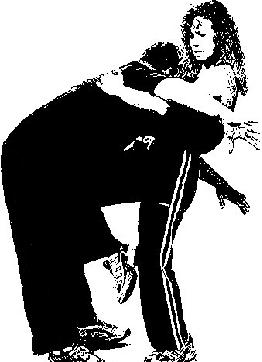 When:
Sunday, November 15, 2009, 1-4pm
Where:
Women's Club of the Berkshires, 42 Wendell Ave. (Side entrance), Pittsfield, MA 01201
What:
Join other women in a Women's Self-Defense Workshop! Taught by feminist self-defense instructor Kim Rivers, this class is a 3-hour workshop that will help you build awareness, elevate confidence, and learn avoidance & escape techniques.
Kim teaches self-defense and aikido at Berkshire Community College & the Women's Club, and leads workshops for various agencies. She creates a dynamic learning environment that is supportive, safe, educational, enjoyable and skill-building.
Cost:
The workshop costs $30-60 (sliding scale). No one turned away for lack of funds.
For more information and/or to sign up, e-mail artemisfundinc@gmail.com
Witch Hunts:
a prehistory of modern patriarchy
A Visual Presentation by Feminist Herstorian Max Dashu
of the Suppressed Histories Archives
Thursday, April 9, 2009, 7 pm
The early modern Witch-Hunting Terror was the crucible of modern "Western Civilization," yet is little understood. We look at the role of diabolism in escalating the witch craze, especially the impact of torture-trials and mass burnings. The witch hunts attacked women, the old, gays, pagans, disabled and poor people as evildoers and "devil-worshippers." Clergymen, doctors and professors played a leading role in propagating demonologist mythology, which the state enforced through sexualized torture. We look at witches' bridles, "women possessed," witch-prickers, "swimming," lynchings, and the export of witch-hunts to European colonies. What are the legacies of this repression in modern culture?
The event will be held at:
Media Education Foundation, Community Room
60 Masonic St, Northampton MA 01060

Donation (suggested $10-20)
No one turned away for lack of funds. All are welcome.
Sponsored by
Artemis Fund, Inc.