Feminist Film Series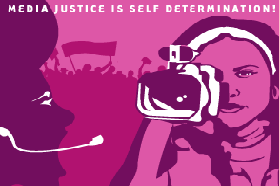 Artemis Fund, Inc. organizes local screenings of feminist films, documentaries and shorts. Films are followed with guest speakers, community discussions, and Q&A.

If you have a film you'd like to see screened locally or are a filmmaker that would like to organize a screening of her work, please contact us at artemisfundinc@gmail.com.
Most Recent Film Screenings

Women's Power is an acclaimed film by Max Dashu that looks at female spheres of power in politics, economics, religion, medicine, arts and letters. It features a rich tapestry of women famous and anonymous, ancient and modern. Screened in Florence, MA.

Trade is a powerful story of courage and a devastating expose of the world of sex trafficking and prostitution. Screened in Northampton, MA.

The Pornography of Everyday Life: An Educational Documentary by Jane Caputi is a trenchant and provocative documentary essay that incorporates more than 200 powerful images from advertising, ancient myth, contemporary art, and popular culture to demonstrate how pornography is in reality a prevalent mainstream worldview. Screened in Amherst, MA.